For A Carefree Home Refurbishment In Barcelona
In many cases a refurbishment in Barcelona or Spain is just a little different than in your home country. And that raises many questions. How does one apply for permits? Do I opt for a big contractor company or a small one or maybe a couple of professionals? How do I read a quotation? And do I get the best price from a supplier or contractor?
I can answer many of these questions, because I have done dozens of renovations in the Barcelona region, for customers from all over the world.
In this article I share my experiences. Especially to protect you from the traps that you will definitely run into. And to give you the knowledge that is necessary to make the right choices, to have a renovation run smoothly and to monitor the budget.
If you have any questions while reading or something is not entirely clear: please contact me. Maybe I can help you find a solution.
I wish you all the luck with your renovation!
---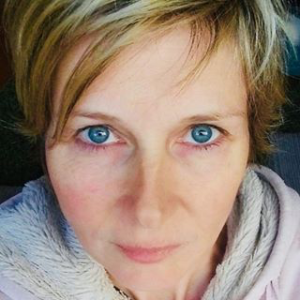 I lived in Spain for 20 years, of which 18 years in Barcelona and surroundings. Since 2006 I have been helping my clients to have their refurbishment work in the Catalonia region run smoothly, on time and qualitatively at a high level.
Here you can read how my customers experienced our cooperation.
---
Click on one of the topics below to read more about that specific topic. But of course, you can also just read the whole article. Then you will know almost everything to organise a successful renovation in Barcelona!
• Who has which role during the renovation in Spain?
• What about responsibilities: who is responsible for what?
• What responsibilities do I have if I hire professionals?
• What rights do I have if a contractor does not do his job properly?
• Any tips & tricks about arranging permits?
• How do I choose the right contractor and / or architect?
• Are construction drawings important?
• How do I get good construction drawings?
• What should I pay attention to when "reading" quotations?
• How do I know that I do not pay too much?
• How do I get good building materials?
• Can I bring professionals from the Netherlands to Spain, or do the renovation (partly) myself?
• Where do I leave building rubble?
• What are the main differences between Spain and other countries?
And what can I expect from a renovation with Barbara?
• How do I keep control over the renovation?
• How do I ensure that the renovation is done according to my wishes?
• How do I ensure that the budget is monitored?
• How do I communicate with the contractor or architect?
• How does it work during a renovation with the 'association of owners' and the neighbours?
---
Who has which role during the renovation in Spain?
First we look at the roles that different parties can play in organising a renovation. Because they are sometimes different than you are used to.
The real-estate agent
When you bought a house, it is obvious that you ask the real estate agent whether he or she knows someone who can help with the renovation of the new apartment. Generally, he/she has a network of contractors and handymen. In itself a great first step.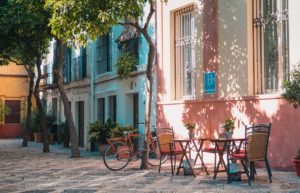 When you start working with one of 'his contractors', it might happen that the broker receives a commission from the contractor. As a reward for applying the job. For example, he or she will receive a percentage (10% is not unusual) of the invoice that you pay to the contractor. In fact, the renovation is therefore a small 10% more expensive.
The broker or the contractor will never tell you this, they will even deny it. It is a secret agreement that both parties benefit from. But of course, you don't!
Even more annoying is that it is not possible for you to judge whether the contractor is given the job for his qualities or for the high percentage that he agreed to pay the broker. On the other hand, the broker will not soon work with someone with whom he has had bad experiences.
Incidentally, I would like to add that this only concerns a few real estates. Many times I got a job through brokers, without the word 'commission' coming along.
The lawyer
There is no purchase broker in Spain. This role is performed by a lawyer. Foreigners often choose a lawyer who speaks their language. In Barcelona and surroundings there are lawyers who speak Dutch, German or English, et cetera. It is nice to be able to discuss these legal procedures in your own language.
It is obvious to ask your lawyer whether he has contacts in the building industry. That is usually the case, they often know a contractor or architect. There are even lawyers who see it as their role to be in between the customer and the contractor. For some clients it is nice to have a lawyer as a point of contact and not to communicate directly with the contractor.
My opinion is: every person his own trade. A lawyer can have a lot of experience with renovations. But he will only sporadically walk around the building and he does not have sufficient knowledge about building regulations and building technical solutions. He will therefore leave the construction supervision to a contractor.
Here too, as with the real estate agent, you do not know whether the lawyer represents your interest or whether he is rewarded for the job. My experiences with lawyers are very positive, especially with foreign lawyers. Fortunately, I have only once experienced that a (French) lawyer claimed commission, when linking his client to a contractor.
The architect
Many people start a renovation searching for an architect. There are countless, which makes making a choice very difficult. Often a renovation starts with stepping into an architect's office. This choice is understandable and the result can be excellent.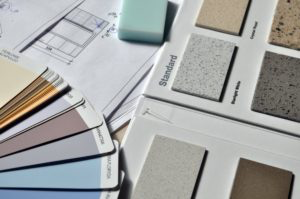 My experience is that when the construction is under the care of an architect, the renovation is often a lot more expensive, takes longer, and the customer has less to say than he would like.
Architects often see themselves as an authority when it comes to design (aesthetics often goes beyond functionality). A renovation is their 'creation', they make a design and put their signature. The customer's opinion then counts less.
This fits a bit with the Spanish mentality in which the professional knows what is good for the customer. It is somewhat paternalistic. Other countries as in the North of Europe are not used to working with this kind of companies.
Certainly not all architects work like that, but many do. And it is independent of the undoubtedly good intentions.
I tend to deploy an architect on his competences. So for all matters where the legal signature of an architect must be included, such as arranging the permit for a project in which all calculations must be justified.
The most logical way is that the contractor engages an architect when necessary. He discusses with the architect how the project will be done, which materials will be used, what he prefers. But the contractor keeps the control over the renovation. That results in a faster renovation.
In addition, the architect is only sporadically present on the construction site and can therefore not adequately report to the customer.
I also have architects in my network who do an excellent job whom I on occasions connect to the contractor on behalf of my client. You too, the customer, can suggest an architect yourself to the contractor.
The contractor
There are many contractors in all shapes and sizes and nowadays also some who speak English. There are plenty to find via the internet.
There are larger companies whose foreman only organise and control the building process. There are also smaller contractors who also manage a craft such as bricklayer or electrician or painter. The first of these two types of foreman will often be highly educated. Their renovation works faster, but you get less contact as a customer. You will be less involved in the renovation. The quotation is also higher and certainly the extras, (unexpected and un-budgeted costs) can run high.
The second type of contractor, the collaborating craftsman, can be a bit slower, but is more involved and is able to make a refurbishment more tailor-made and to the wishes of the customer. The more information they receive from the customer in advance, the tighter they can quote.
So whoever your preference has, let them see your apartment, and when you have an outline of how it should be, then they are undoubtedly happy with that.
Hav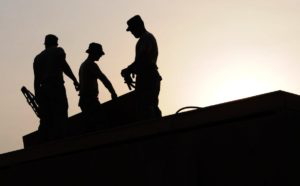 e several contractors draw up a quotation for your renovation. Preferably all based on the same 'to-do-list', so their budgets will have the same structure and are therefore easy to compare.
The trick of contractors is often to put as little as possible on a quotation in order to present an attractive offer to the customer. This way he increases the chance that he will get the job. Understandably that he does so; most customers only look at the bottom of the line.
A contractor can leave these types of items out of the tender:
– Levelling the floor, because you usually do not know in advance whether this should be done. You can ask him to present it as an 'unforeseen' item.
– Restoring walls from which tiles were chipped
– Minimum number of sockets (± 2 per room)
– Minimum number of switches (1 to 2 per room)
– Calculate the tiling or laying parquet, but not the costs of the tiles or parquet itself.
– Calculate a cheap standard kitchen with cheap appliances
– Cheat with a number of square meters to 'recalculate' that later
– No decent plan for heating or air-conditioning
– No skirting boards
– No plastering / getting walls smooth
– Et cetera…
Once you choose your contractor, it is important to discuss all choices and decisions that have to be made in advance. Or put on paper.
The contractor's interest is to do the renovation as quickly and as cheap as possible; efficient deployment of his craftsmen.
And aesthetic solutions are sometimes subservient to easy  solutions.
I have seen hundreds of examples of this in my experience:
– Why place an ugly main faucet in the middle of the bathroom wall? Then no more meters of pipe need to be laid.
– The fuse box in view of an awkward place, without thinking of an alternative. Because that is more expensive and takes time.
– The tiles are not nicely / symmetrically put. That is not been thought about. The tiler just starts in a random corner, so he has to cut as few tiles as possible.
– The tiles that cover the corner are finished with a plastic strip. That is the easiest, cheapest and fastest to do. But it is also the ugliest solution.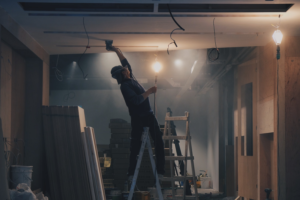 – Why is the ceiling so low though you have lost space? That is reduced so that the electricity and pipes can easily pass through. You do not have to infield or divert them. And, with a lowered ceiling, less needs to be plastered, painted, et cetera.
– Why is there a seam / crack between my ceiling and the wall? An inexpensive type of plasterboard has been chosen and the seams are not properly taped.
– I would like to be able to dim my lighting and that does not work. It is a very different kind of mechanism that requires hours of work and it is a more expensive system. It is important to indicate this in advance, whether they have to be dimmable or whether they are LED or not.
– I am not satisfied with the skirting boards. If you do not mention anything about this, the contractor will often choose skirting boards, usually white ones of 7 to 8 cm.
– I wanted a few extra plugs and he charged me 800 euros. How is that possible? Depending on when you ask and where they have to be, they have to mill again, lay pipes, pull through cables, re-plaster walls, et cetera. You will need an extra 3 skilled workers and the others won't be able to continue their work. 800 euros is then a reasonable price, but it should had been prevented.
– There are so many extras on the budget, why were they not there from the beginning? A contractor can also receive additional invoices from professionals that he hires when things change or are added during the renovation. If he can defend this, he will pass that through to his costumer.
– Hanging up lighting. Most contractors are not used to do that, they only connect a bulb here and there on delivery.
It is therefore important to discuss and document the following items when reviewing the offer:
– Thoroughly discuss the lighting plan. LED dimming switches cost a minimum of 60 euros more per piece than ordinary switches.
– More than the minimum of sockets: look at the quotation whether the electricity plan gives a complete description including the brand of the mechanisms and the number.
– More milling work: because, for example, there might be more sockets or switches or lighting.
– The amount of rubble: unless the contractor has calculated a fixed amount for the demolition work.
– Skirting: are they on the offer?
– Levelling the floor: often not clear beforehand and can go up to over a thousand euros.
– Plastering of extreme irregular areas where a lot has happened: they are usually calculated separately because they are not done simultaneously with the general plastering.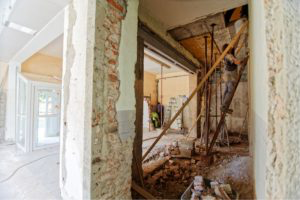 – The chipping of old cement after old tiles have been removed: not always foreseen in what condition the wall behind the tiles will be. This can be a lot of man hours work.
---
What about responsibilities: who is responsible for what?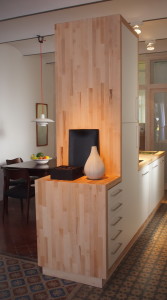 In the Netherlands only about 6% of the population trusts the real estate agent (to compare, the family doctor has 77% confidence). I do not know how it is in Spain. But there is certainly reason to be on guard.
I have seen it with my clients: the real estate agent sold the house and gave some great ideas for a renovation. Something like: "If you break this wall, you can create an open kitchen." But when the permits were requested, the municipality did not give permission at all.
You cannot recover this damage from the broker. It is up to you to check these kinds of things in advance. Sometimes an architect can immediately tell you whether the real estate agent has presented you a realistic plan.
I have also seen that a building actually has more floor space than shows on the drawings in the land register of the municipality. Caused by extensions that were done illegally and never ended up on the official drawings.
This one time the broker said that these extensions were done so long ago, that they were 'barred': they had been legalized over time. This is partly true, if you can prove that those extensions have been there for X years. But how do you prove that?
Another issue may arise when these extensions are old and ready for renewal. Then it may happen that the municipality does not give permission for a renovation. Or worse: you get the assignment to demolish the extensions and bring everything back as on the drawings of the municipality.
Here too, you, as a customer, have to check. The broker can simply sell this kind of nonsense. It is up to you to verify this.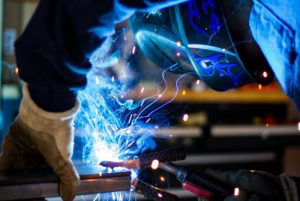 Basically, a contractor carries out what a customer requests. And he is only responsible for what he does. In case of leakage, fire, collapse, damage to the stairwell, et cetera, the contractor is only responsible when damage is caused by his actions.
Contractors are insured for these risks. The contractor has an insurance policy that he pays every year and which applies to all his renovations. That is called Seguro de Responsabilidad Civil. He is therefore insured for damage that others incur as a result of his work. For example, leakage at the downstairs neighbours or injury to one of his workmen. If you wish to view this insurance policy, most of the time the contractor is prepared to show you.
An architect provides permits as soon as structural issues are changed, such as the demolition of (bearing) walls. These permits are necessary when the layout of the house is changed, especially the moving of the wet areas such as bathroom and kitchen.
If, after the renovation, problems arise in the structure of the building or in the parts that have been renovated, the architect is responsible. He is affiliated with the colegio de arquitectos. Without this, he is not authorised to apply for a permit at all.
Through this organisation the architect is insured for damage, even if a human error or mistake is the cause of the damage. The organisation has decided that there is a guarantee of 10 years for new construction and 1 year for interior renovations.
Somewhat more specific: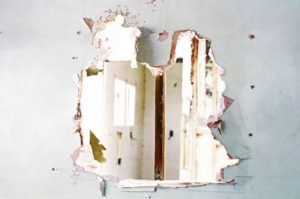 • Ten years for material damage caused by defects that directly endanger the mechanical strength and stability of the building.
• Three years for damage caused by defects in the installations and structural elements that cause uninhabitability (e.g. uninsulated housings and roofs that are not waterproof).
• One year for damage caused by defects in coatings, paints and tiles. To enforce this warranty, the claim must be filed within a maximum period of two years from the appearance of the hidden defect.
You, the customer, are responsible for applying for the correct license. If this is missing at the start of the construction and the police gives a fine for this, you cannot recover that from anyone.
Before you do a renovation, it is therefore important that you know what is going to happen. You have, or a designer has, an idea of ​​how the apartment should look like. By that time, it is also clear what changes in relation to the current state.
Are there no (bearing) walls removed or effected and do the wet rooms (toilet, shower, kitchen) remain in the same place? You are not building a new heavy brick wall anywhere? Then a basic permit is sufficient. No architect is needed for that.
In the following cases, a license must be applied for by an authorised person (e.g. an architect):
· The building is on the list of monuments (many buildings in the centre of Barcelona are listed here).
· (Bearing) walls are removed/moved.
· Moving of wet rooms to other parts of the house.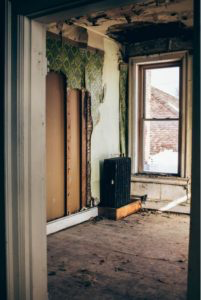 Sometimes a contractor will say that in these situations it is not necessary to apply for the permit. He then estimates the risks very low.
The municipality of Barcelona is quite strict with the rules concerning a permit. On paper, I refer. A consequence of this is that 85% of the general license request concerns a basic license, which is free and goes immediately. While a number of these renovations should have requested a 'heavier permit'. But this takes more time and costs money, so the contractor and customer choose the quick, free and easy option.
The choice is yours to decide which way you will follow. But again: you are responsible for this choice yourself.
More about licence and risks: click here
How hard is an agreed deadline?
You may have included a final date of completion in the quotation agreement with the contractor. He will probably put as exception unforeseen issues and/or materials that are not delivered by himself. He has a right to do so, of course.
In addition, it often happens that customers change their plans during the renovation. With these kinds of changes, the contractors generally find it very difficult to give a new end date. Nevertheless, I advise to discuss this, even if it is only to prevent that the contractor does not feel free to maintain endless delays.
Who is responsible for which materials?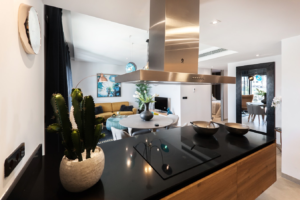 · The appliances purchased by the contractor (think of a geyser, boiler, et cetera)
Request a copy of the invoice. If these devices do not work well, the contractor is only responsible for the installation. A friendly contractor will help you out and have an installer of the brand come to check the device. But he is not obliged to do so.
Incidentally, brands of geysers want the customer to make a free appointment for a check-up after the renovation has been completed. Then they give their ok and the registered warranty for the device. You can usually make the appointment via the website.
· Material that you have purchased yourself
It can happen that something gets damaged or arrives already damaged. A contractor will quickly appeal to this last option. This is very annoying, but the circumstances might not be determined afterwards. It is up to you to exchange this or buy a new one.
---
What responsibilities do I have if I hire professionals?
What about insurances for fire, et cetera, during a renovation?
The contractor or qualified installers and professionals are normally insured for damage caused by the renovation, such as water damage, fire, et cetera. Issues such as cracks in walls or ceilings are also covered, provided that they have been cultivated in a legal manner and the permits are in order.
---
What rights do I have when a contractor does not do his job properly?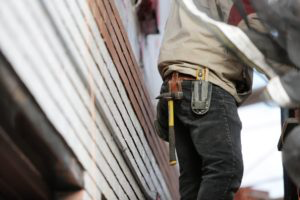 In the first place: the last bill is only paid to the contractor when the renovation has been approved by the owner of the house. So, you wait with your last payment until everything is as you were wishing for and everything works properly.
Nevertheless, over time it can appear that things do not work as they should or that things are not finished properly.
Normally the contractor simply come back to correct these issues. In general, a one-year warranty is applied and properly fulfilled. The warranty of Brands on appliances, such as a geyser, are often 3 to 5 years.
When a product doesn't work as it should, in Spain it is normal to call the Brand directly. The contractor has installed the device, but if problems arise, it is covered by the Brand's warranty. How annoying for the owner.
Incidentally, Brands usually then come without charging a lot or anything at all. You must be able to show a copy of the invoice. If the failing of the device nevertheless results from faults during installation, it is of course up to the contractor to solve the problem.
In the past I have had to deal with contractors who did not do their job well or did not comply with agreements. You can bring a lawsuit against that, but whether that is worth the energy, costs and inconveniences depends on the size of the problem and whether you can prove it. I cannot give an unambiguous answer to this.
---
Which permits do I need?
With a renovation there are 3 ways:
1. Enterado de obra or Licencia de obra tipo III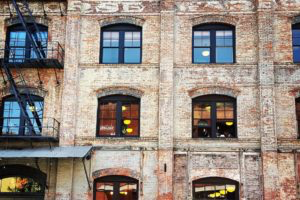 Loosely translated: Notification of a renovation.
This is a renovation in which both the layout of the house and the building structure remain intact. For example: painting, new flooring, new bathroom, new kitchen, replacement of pipes, tiles, et cetera. 
You can apply for a permit or, more accurately, a 'for notification'. (This is called in Catalan: Assabentat).
This 'enterado' can be requested from the municipality online free of charge and is valid for 3 months from the moment you request it. After this period you can renew it or request it again.
Here you can request it:
https://w30.bcn.cat/APPS/portaltramits/formulari/ptbeobcons/T136/init/es/default.html?
To fill it in you will need this:
– The exact and complete address
– Identification number of the owner (identification, passport, bid certificate, NIE)
– The cadastral number of the house
This document is intended to inform everyone that you are renovating: the neighbours or the (alerted) police. You need to hang up 2 copies at 2 places:
· At the front door
· In sight at the entrance of the building
It is like a 'license' to make noise from Monday to Friday between 8 am and 9 pm. Saturday from 9.30 am to 9 pm. It should be noted: machines can be used up to 20 hours.
When an irritated neighbour calls the police and they see the 'enterado', they will usually not even inspect the home.
You cannot apply for this permit online if the property is part of a protected building 'protección del patrimonio'. In that case, it must be requested through an appointment with the municipality.
2. Licencia de obra menor tipo II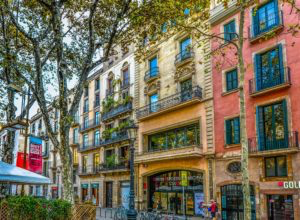 Permit for a renovation with change of layout of the rooms.
This preserves the construction of the building. For example, bedroom becomes bathroom or changing 1 bedroom into 2 bedrooms.
For this you do not need a qualified person, such as an architect. You make an appointment with the municipality and present a sketch of the current state of the house and the building plans.
– In addition, all further information is required, such as address, identification number of owner (identification, passport, bid certificate, NIE), cadastral number of the house.
In addition, the municipality might request an orienting quotation for the work. The municipality can charge ± 3.4% tax. It is therefore smart to come up with a very low offered amount. The permit starts immediately after approval and is valid for 6 months.
3. Licencia de obra menor tipo I
Permit for a renovation where structural issues, such as walls, are changed.
For this you need an architect or a qualified building expert. He must submit a project plan to the municipality. And the municipality then has to approve that. This will take 1 month. And it will charge ± 3.4% tax on the estimated renovation costs.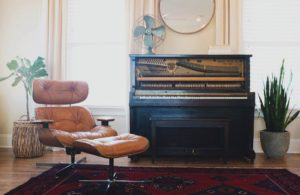 The other costs that you will then face are the costs for the architect. They are at least 1,500 euros for, for example, the partial removal/replacement of a load-bearing wall, up to 5000 euros for a house with a completely different layout of the rooms.
Depending on how ambitious the renovation is, the costs can go up to more than 10000 euros.
Who applies for permits?
The basic permit (1) and the permit for renovation without structural issues can be requested by anyone, the other permits must be requested by the contractor and / or architect.
How do you know that all permits are alright?
The permit will show who has applied for it, the address, the contact person, the date on which the permit started, how long the renovation may last and the activities that will be carried out.
You have the right to inspect the permits at all times, as well as the project plan the architect submits to the municipality.
---
Any tips & tricks about arranging permits?
Often, I get the question whether the renovation can be done without a permit. Because it is rather annoying and a considerable cost item.
Of course, you can choose to gamble. You apply for the 'Assabentat', the free basic permit, to tile, paint, lay pipes, et cetera. And in addition, you secretly also demolish a wall. No one who has noticed or sounded an alarm? Fine, then you were lucky. Many people do it like this, maybe even the most.
Do know that in this way of working the responsibility never lies with the contractor, who only performs. The client is responsible, so you are.
It does not happen often, but the police can come and take a look, after a phone call from complaining neighbours or because, for example, there is a lot of building rubble on the street. Does the renovation look different than the license indicates? Then the police will take photos of the state of the renovation and stop it. You may not continue until the permit is in order. If the wall in question was a load-bearing wall, it could cause months or even a year of delay.
You can then receive a letter from the municipality in which a (possible) inspection without date is announced. They will threaten with a fine that can go up to 3000 euros, but that is rarely imposed. The municipality assumes that you are scared and will soon apply for the permit.
Why the municipality requires licenses?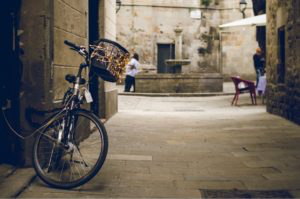 If something changes in the structure of the building, the municipality will not put the safety of the building and its habitants at stake. They want an authorised person to study the situation and make a safe proposal.
The municipality has an archive in which the current state of all houses is kept as close as possible. Like this, for future work in which the structure of the building and the associated permits is at stake, the current state of the surrounding houses will always be included in the assessment.
For example, you want to remove one or more walls. Often, they are not even carrying walls. Even then the municipality wants you to apply for a permit. Because the municipality wants current drawings in the archive.
But there are two more reasons why the municipality also requires permits for the removal of non-load-bearing walls.
1. Non-load-bearing walls can, in the course of time, acquire a kind of supporting function. When removing these walls, the building will not just collapse. However, upstairs neighbours can get small cracks in the walls. That can cause a lot of hassle and agitation.
2. Old walls are often built with heavy solid brick, a considerable weight. When you take that away, the floor can 'pull up' a little bit, which can cause cracks in the walls of the downstairs neighbours.
---
How do I choose the right contractor and / or architect?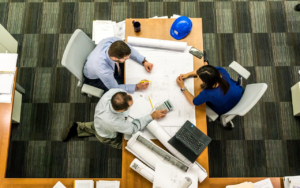 There is a wide range of contractors in Barcelona: from entrepreneur to highly qualified construction companies. And the prices vary widely. Sometimes justified, sometimes not.
The advantage of an entrepreneur is that he himself probably also does a lot during the renovation. He is very present on the construction site and therefore on top of it. You will probably receive a lot of information during the renovation process. My preference goes to this type of contractor.
How do you know if a contractor is good?
You can always ask whether you may have a look at a renovation they performed. Whether you can talk to ex-customers. Maybe you have this contractor through your social network. That is perhaps the most common way to choose. But unfortunately, you never know for sure.
To make it easier for you to search for a contractor: a contractor in Spanish is called 'constructor' or 'reformista'. Refurbishment is usually called 'reformas' and that word is most commonly used.
Hacemos reformas = we do renovations
Reformas integrales = interior refurbishments
Other options:
· Ask the president of your apartment complex
· Go inside a store or restaurant that you like and ask who has done the renovation.
· Shops for interior decoration or building materials always know professionals.
---
Are construction drawings important?
Building plans are indispensable for a good renovation. If you find a contractor who finds it unnecessary, run away quickly!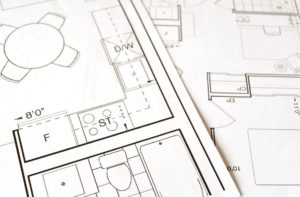 Why is a building plan necessary?
For the customer it gives a good picture of what the apartment will look like. How large the rooms will be, where the plugs and switches will come, how the windows and doors open, where installation pipes are, et cetera. It visualises your future home or office and gives you the opportunity to discover problems beforehand or detect errors in the design.
During the renovation it will give you guidance. It shows you where the renovation is about and what still needs to be done. With the drawing on your lap you can ask the contractor what the progress is. At the location, you can use the drawing to see if everything has been carried out as planned.
For the contractor, the building plan is the blueprint for the renovation. Through the drawings he communicates with his workmen and he can confront them when they do not follow the drawing and make an own interpretation of what needs to be done.
In short, a construction plan avoids discussions about whether or not something has been done according to plan. The scope for interpretation is many times smaller than with an oral briefing. If a contractor incurs additional costs or is confronted with it after a renovation, a building plan helps to determine whether these costs are justified.
Certainly, if you are not present on the construction site, but in your home country, detailed construction drawings provide certainty and peace of mind.
---
How do I get good construction drawings?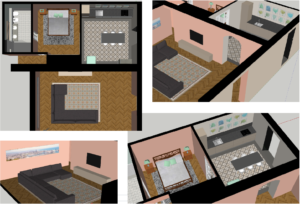 Basically, construction drawings can be made by an architect, the contractor or an interior designer. Interior designer can be interpreted in two ways; a stylist who is buying new benches that fit the lamp and decorating a room, or a designer who develops the layout.
There are various courses for interior designer. Some are technically oriented, other focus more on the design of furniture or the style of the room. But in essence this expertise is about questions like: how do I use the total space, where do I place walls, where do we lay water, electricity, gas, how do we set up spaces, et cetera.
This professional group can also provide building drawings. I am an interior designer and make drawings for my clients.
The municipality of Barcelona has basically archived the original state of each house and you can request a copy at any time.
Requesting original building plans can be done at:
Oficina the atención de ciudadano
Carrer de Lepant 387, Barcelona
With the cadastral number of the house and a passport, you will receive a copy.
It is possible that the apartment has been renovated in the meantime without the municipality being informed. In that case, the drawings may differ from the original state. That is why it may be useful to request the drawings.
---
What should I pay attention to when 'reading' quotations?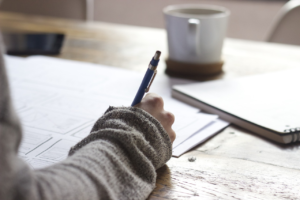 A quotation should be a transparent enumeration of activities and the associated costs. This should lead to an overview that tells you in advance what you pay at the end.
But unfortunately, this is often not the case. In the worst case, a quotation creates confusion and leaves space for rising costs.
Some things that are important when reading a Spanish quote:
· In the construction industry, the prices are always given without VAT (IVA). The IVA in Spain is 21%. No insignificant detail when you read the quotation.
· Are all company details of the contractor on the offer?
· Do you want to have a deadline black on white?
· Are all square meters correctly calculated?
· Do you miss items such as plastering, paints, lacquers, skirting boards, doors, faucets, plumbing, kitchen, furniture / not furniture, tiles?
· From some things it is not clear whether they should be done, but are often required, such as levelling the floor and milling in walls and floors, updating damaged walls. Are they on the offer? If not: ask for an estimation or indication of the price per meter or m2.
· It is nice when the quotation is specified and that you understand the terms that are used.
You do not want it like this: Tiling of bathroom walls = 1.500 euros
You do want it like this: Tiling of bathroom walls, zone shower up to ± 2 meters, rest bathroom up to 1.2 meters, corners finished with aluminium strips. Total: 1.500 euros. Decorative edge top tile wall at 300 euros. Price excluding tiles.
---
How do I know that I do not pay too much?
Or too little …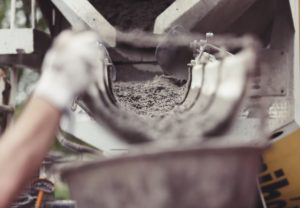 This is difficult to say in a general sense. There are many factors that affect the price. A renovation in a building at the fifth floor without an elevator will be much more expensive than one on the ground floor. That makes it difficult to compare prices of different renovations.
The price is also affected by whether a contractor employs his own staff or whether he has to hire people. Before the crisis it was normal to have a complete team in paid employment: plumber, electrician, construction workers and a plasterer and painter. Contractor companies have become smaller the last few years. They employ at the most five people and outsource a large part of the work.
This could influence the price structure. A larger company has more vans and a larger company building. The employees also have to be paid when there is no work at all. All this makes a larger company often more expensive than a group of entrepreneurs.
But with more people you can also plan more efficiently. And the hiring of external parties can also become more expensive when the prices for professionals increase under pressure of demand. Then your bill will become more expensive again.
In order to be able to compare offers from different contractors, it is wise to draw up a to-do-list (a list that serves as the basis for the quotation) and to have several contractors fill it in.
When the contractor draws up his own to-do list, the prices will be too difficult to compare.
---
How do I get good building materials?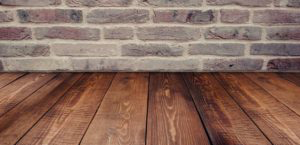 Many materials have to be purchased during a renovation. Gypsum boards, nails, cement, et cetera, will be purchased by the contractor himself. But what do you do with tiles, sanitary ware and the kitchen?
You can also have this purchased by the contractor. But check the pros and cons.
When the contractor purchases the materials, he is also responsible for it. For the risks he runs, he will put 10 to 20% on the purchase price. You bear no risk, but you pay a price for it.
I often advise my clients to order tiles, floors, taps, plumbing and possibly kitchens themselves. The contractor then calculates at most the costs of moving the material from the street to the apartment. Exceptions are the toilet and the shower platform. In practice, it appears they present too many problems. Like parts that have to be exchanged when they do not fit. The renovation is delayed when you have to solve these problems.
---
Where can you buy materials?
Floor tiles
There are numerous shops and webshops to choose from. Depending on what you choose (type / size / shape), the builders quotation of tiling can differ.
Tiles most frequently used in Spain: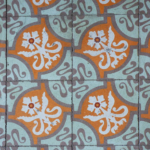 These have become very popular over the past ten years. They are also frequently used in the old city buildings.
They are 2 cm thick tiles. The tops are hand-made coloured patterns. The tile is very porous. This makes that stains are difficult to remove and that the colour can change in the course of time. It is important that the cement tile is polished as soon as it is placed, to make it less porous and more resistant.
For a bathroom or kitchen wall, the cement tile is not recommended, it is not intended for this.
Made of clay with an enamel finish with any type of print on it.
Types of ceramic tiles:
– Ceramic with motif
– Ceramic square or rectangular tiles
– Ceramic tiles with different shapes
– Ceramic small size tiles
– Glossy or matte
– Rectified edges (it has pure 90° straight sides and can practically be laid without joint)
Is a compact mass that is pressed: 500 kg/cm2, then baked at high temperature (1.250°C). It is a heavier and firmer tile and larger dimensions are possible. When you scratch (if that works), the exact same colour shows in the scratch as on the rest of the tile. So you hardly see this.
They are generally used for floors, but can also be used on the wall. They are slightly more expensive compared to ceramics, both purchasing and laying. But, they are also more sustainable.
Tiles made of, for example, marble or slate.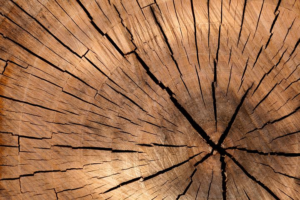 Wood is generally less easy to get in Spain. The country has relatively little hardwood. It is therefore also more expensive. Originally it is no material that the Spaniards decorate their house with.
When you are considering sending furniture from your own country, it is not a bad idea to also take the wooden floor with you. That is probably cheaper, and you have more choice. But a number of manufacturers work internationally. Then you can choose the floor in your home country and pass on the references to a Spanish store that orders it in your home country.
Kitchen
Spain is a bit behind in terms of versatility and quality. There is a choice, but some costumers still choose to have their kitchen come from their own country, and that is a possibility.
I sometimes choose to send my customers to a factory where they can personally choose their stone. It is a great experience to see 10.000 large slabs of marble stand together. Marble does not have a good image in some countries. But I have seen people falling in love with this natural product after this experience.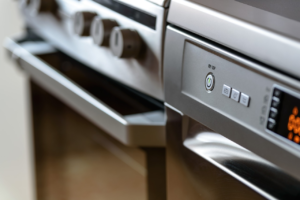 Nowadays this is cheaper to buy online than I can get it from my suppliers, even with a discount. I usually advise clients to choose and buy this themselves or have me do it.
Are also easy to find and order online. When in doubt, you can still visit a showroom, in your own country or in Spain, to 'feel' the material. In practice, I often help customers with this.
---
Do I want gas or only electricity?
Less than 20 years ago most of the houses in Barcelona were not yet connected to the gas network (gas ciudad). People used gas bottles.
Nowadays more and more houses are connected to the gas network, but perhaps it has not yet been laid in the building of your apartment. A contractor / installer can request it, but it must first be approved by the Owners Association. And that can take a while.
No gas implicates no geyser nor central heating. But it also means no monthly costs for a gas contract and/or maintenance, while you might not even be in your house in Spain for most of the time.
Many of my customers choose only electricity. They cook electrically and use a boiler.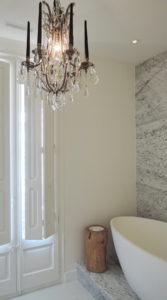 With a boiler, keep in mind that it has sufficient capacity for several people to take a decent shower. I recommend at least 100 litres.
The water in Barcelona is very calcareous, with fast wear as a result. In order not to lose the guarantee of a boiler, you must have technical maintenance every two years. Also, when you are not a lot in the apartment; there is always water in a boiler, even if the appliance is not being used. The heating elements calcify, expand and cause damage to the device. They will sometimes have to be replaced. In any case, the average lifespan of a water heater in Barcelona is only between 5 and 10 years.
In Barcelona you do not need the heater for 8 months of the year. And at the same time the houses are not designed for the cold. During winters this can often be rather disappointing. What you can do:
– Heating with air conditioning. Most airco's nowadays also give warm air.
– Install or hang electric radiant heaters. But large or high rooms are not easy to heat. 
– Gas stoves, which need the well-known gas bottles.
– Stoves on paraffin (kind of petrol).
– Fire place or wood stove. When there is no chimney in your house yet, at the time of purchase you should be sure that you can and are allowed to make a chimney hole.
– Central heating
Nowadays everyone wants air conditioning in their home. However, Barcelona has strict rules regarding the outdoor unit, the device that is placed on the outside of the house.
It is no longer allowed on your balcony on the facade. Even sometimes not in indoor patios, because neighbours might be disturbed by the noise.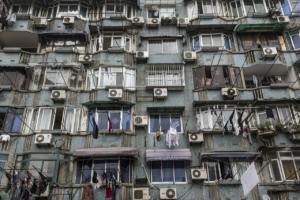 The unit will nearly always be placed on the roof. The roof is basically a common area in an apartment complex. Sometimes, however, the roof is exclusively in use by one of the residents, but then he/she is obligated to provide space for an air-conditioning unit (or satellite, satellite dish, et cetera) for each apartment. Some Owners Association do everything they can to prevent the installation of air-conditioning, but you really have that right.
What types of air conditioning are there?
These are separate elements. There is no hassle with installation and during winter you put them out of sight. Only suitable for small spaces.
These are hanging on the wall or ceiling and can be operated individually. You can have multiple units in multiple rooms. 1 air conditioning device (which is on the roof) can have 1 to 3 units in your home. With 3 or more units it is recommended to add a second outdoor unit.
Please note that these devices…:
– … bring lots of cables and pipes. The post-installation of this air conditioning can mean that it is in sight or otherwise a substantial intervention is needed to nicely get rid of it.
– … generate moisture that needs to be diverted. Preferably with a pipeline through the natural way towards the sewer. If that is not possible, a pump can be installed. The cheapest solution is an empty bottle (on the balcony), but that isn't very appealing.
– … differ greatly in terms of price and quality. Note the number of decibels they produce and the power the have.
 Air conditioning coming out of grids
The indoor unit usually sits somewhere above the ceiling of the bathroom and blows cold or warm air through a shaft that runs above the ceiling to all rooms.
Disadvantages of this system: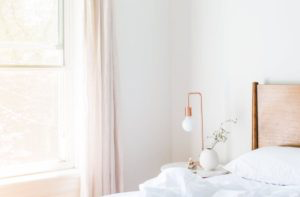 – You cannot control every room individually unless you specifically ask for grids with remote controls. They are generally very pricey. In addition, the installer does not allow all rooms to be have this kind of grid as a guarantee: if you accidentally close all grids, this is disastrous for the appliance.
– It may be that it gives a bit more noise than the split. Depending on how close you are to the indoor unit and how good or bad the shafts are installed.
– A part of your house gets a ceiling that is at least 30 cm lower due to the unit and the shafts.
– It is more expensive than split units.
    The intermediate solution
A split unit, or the indoor unit, which is in the wall. You will then only see a grid. The indoor unit is up to 1 meter from the grid and you need about 30-40cm height and 60 to 160cm depth. Something to keep in mind when designing the layout of your place.
---
Can I bring professionals from my country to Spain or do the renovations (partly) myself?
Some people consider doing part of their renovation themselves or bringing professionals from their country. That is certainly an option, I had clients who brought their own carpenter and even a complete kitchen. With a stunning result.
But  things can be different in Spain, especially with regards to electricity: the regulations can be quite different and specific.
It is therefore wise to go talk to an expert in advance before going ahead with those plans. Especially when electricity still has to be requested from an electricity company.
The electricity company requires a 'boletin', a certificate that verifies the installation of electricity and indicates that everything is in perfect condition. This can be provided by an authorised installer.
You can read from this: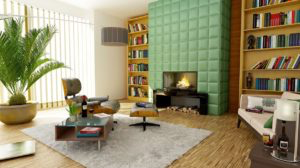 • Maximum power that can be contracted
• Sketch which points out each outlet and switch and such
• All detailed features of the electrical installation
This 'boletin' is necessary and can only be issued by a qualified electrician. With this he is also personally responsible for the proper installation of the electricity.
Also, if the official residential destination, the 'cedula de la habitabilidad', with the cadastral number, has not yet been requested, it is advisable to consult a local expert.
---
Where do I leave building rubble?
That's pretty easy in Barcelona. As a private person, you are not obliged to separate the waste from small renovations. Asbestos is an exception.
You can put a 'mini-container', or a bag of 1 m3, on the sidewalk on the side of the road. As long as that bag is not in the way and can be hoisted. You can buy the bags in hardware stores and it costs around 40-50 euros. That includes the waste tax.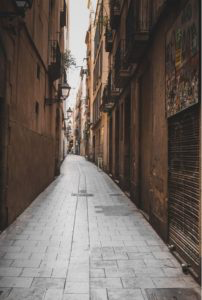 All you have to do is fill the bag and dial the phone number on the bag. You indicate where the bag is and then it will be retrieved within 48h.
A waste container is also possible, companies rent this from 180 euros. With this you do have the possibility of separating waste. The municipality of Barcelona generally does not like the same container to stay on the streets for more than a week.
---
What are the main differences between Spain and other countries?
It might be useful to give some differences and similarities between Spain and the Netherlands.
Specialisation
In general, the professional craftsmen are very specialised.
– An electrician does not cut, does not know much about air conditioning unless he has followed courses for it.
– A carpenter who makes cabinets does not always do doors and/or floors and vice versa.
– A craft as plastering has been divided into plastering by the plaster specialist (on bare, stone walls) and smoothing by the painter.
Some striking differences:
In Spain, wood is a luxury material. It is generally slightly more expensive than in the Netherlands and many Spanish carpenters rarely work with solid woods. The Spaniard loves laminated wood.
In terms of finishes, many carpenters will be flabbergasted when he sees a Northern European choose solid wood with 'errors', such as knots, veins and bumps. The Spaniard will in principle opt for glossy wood instead of mat. He prefers lacquer over oil.
It is therefore important to indicate in advance what you like. Do not assume that the professional understands you or that you have the same taste.
In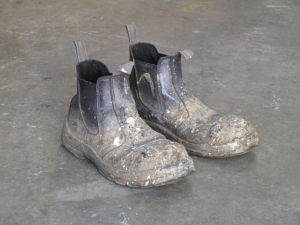 Spain the smoothing of walls is done by the painter. It is a different material, and the end result looks a bit smudgy.
The painter applies a layer of ultra-fine plaster and sands it. Then he applies a first layer of paint, in order to smooth out the irregularities, that appear. Then two layers of paint are applied.
Sometimes my customers want to paint themselves. They are not always happy with the result of the plastering, after applying the first coat of paint. This is not always the result of bad work. It is usually the result of a difference in approach.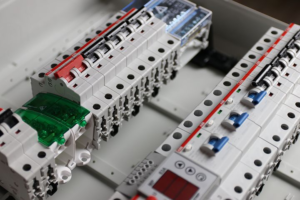 When you start working with electricity yourself, know that there are different materials and rules in Spain. For example: in principle, junction boxes are always placed high and never close to water pipes. Make sure you know exactly what the requirements are, because the supervision on electricity work is strict.
Boletin
Sometimes a new home already has a boletin and an electricity contract. In that case you probably will not have to deal with inspections. On the one hand that is nice, because then you can do whatever you want. On the other hand, for the long term it is advisable to install the electricity according to the guidelines.
Helpful tip
Maybe you need more power after the renovation: for a stove, boiler or air conditioning, that previously was not there. On the electricity invoice you can see how much power has been contracted. You can increase this by 50% for free.
All you have to do is call the electricity company and report it. It will be arranged within a few days. The application is free, but the monthly costs go up. The more wattage, the higher that price.
If 50% increase in capacity is insufficient, a boletin must be requested again. That may cost between 150 and 400 euros (if the installation is alright).
The 'autónomo' is the Spanish freelancer. In Spain an autónomo pays a fixed amount of at least 260 euros per month to the government, regardless of the income he has. A part of this is 'seguridad social' (a medical cover) and part is for the pension.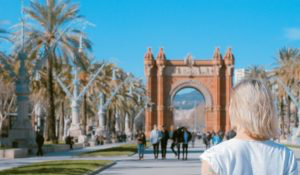 Countless, mostly young, Polish workers work in Spain and, like in other countries, they are cheap. There are very good and reliable professionals. But many of them are not insured on a regular basis, they are not even registered as employees or autónomo, which is a risk for the client.
Sometimes I am asked to hire Polish workers. In the past I did and had both good and bad experiences with it. Today I no longer work with Polish workers directly, or other cheap workmen that do not have the correct permits. I am not willing to take that risk.
Incidentally, in Spain there are also many cheap 'South Americans' 'Chinese', 'North Africans' and … 'Spaniards'
If they do not ask for more than 15 euros per hour, you can assume that they are not insured and are not registered as autónomo. The client will be held responsible when it is checked.
---
And what can I expect from a renovation with Barbara?
---
How do I keep control over the renovation?
If you yourself are not able to be close to your renovation, how do you stay informed of what is going on?
I do many renovations for customers who are not or hardly present at the renovation. For me it  is therefore very important to bring the renovation closer to my customer.
I do this with photos, videos, construction drawings, telephone and Skype conversations, WhatsApp and e-mail. When the customer needs it, I send photos and videos. That is also 'the archive' of the renovation. This way we can always find out when and why a choice was made.
I am in constant close contact with the builder, in which we solve all emerging questions and problems. We call, use WhatsApp, leave audio messages, share photos and videos and have video calls.
---
How do I ensure that the renovation is done according to my wishes?
Good preparation, good construction drawings and a lot of communication prevents a lot of stress and problems.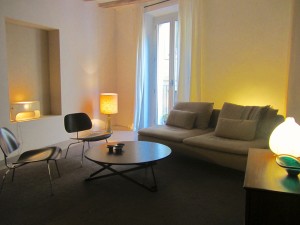 My interest in a renovation is looking after the interests of the customer. I want a satisfied customer – that has to be the result of every renovation. Of course, the builder also has be satisfied with the renovation. The happier he and his professionals are, the better and more efficient a renovation will be.
I make the to-do-list for a quotation as complete and detailed as possible. This way we exclude unwished surprises as much as possible.
I involve the customer in all relevant choices that have to be made, especially at the level of the finishing. Think of the layout of the house, the skirting, the tile work, the finishing of the walls and ceilings.
I do not overwhelm my clients with all smaller irrelevant issues that do not affect the end result, the deadline, the budget or quality.
Before you know it, the renovation is finished. Then everything has to be as the customer had in mind. Everything that is different from what the budget or the building plan promised must have been discussed and agreed on during the process. The invoice should never be a surprise.
All people involved must close a renovation with a good feeling. I learned that this primarily done with a good preparation and good communication during the renovation. I have to learned and experienced where problems can arise and take them away as much and as soon as possible.
---
How do I ensure that the budget is monitored?
Here, too, a good preparation is of the utmost importance. My building plans are highly specified. And also, understood and interpreted well, both by the customer, the contractor and the construction workers. Basically, no misunderstandings should arise.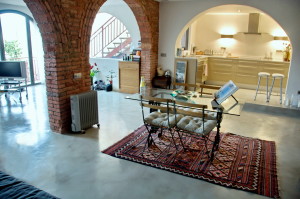 On the basis of the drawings an offer is made, specified in meters, square meters, cubic meters, or units. In addition, we make a quotation for things such as hanging and closing work, skirting boards, hanging lamps, et cetera.
This is the deal before starting the renovation. Only unforeseen things or changes in the project can change that price. And I always ensure that these new costs are clear before the builder carries out the work.
---
How do I communicate with the contractor or architect?
When we do a renovation together, you only have to communicate with me. In principle, I am the contact person. Both from customer to contractor/architect, and vice versa. What I can answer for myself, I answer. What I cannot or do not want to decide or what I do not know, I pass through. In this way, all parties are not overwhelmed with questions.
---
How does it work during a renovation with the Owners Association and the neighbours?
The Owners Association in Spain is more or less comparable to many other countries. Not all buildings have this association. Most of them hire an 'administrador', who manages and maintains everything. And a president (chairman) is elected among the residents. A task that is sometimes taken very seriously.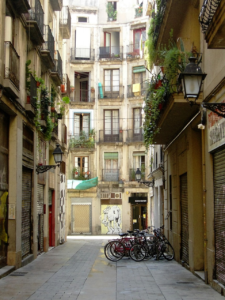 I would like to tell you more about the neighbours. My experience is that some Barcelonese are very suspicious. The noise of a renovation causes irritation, questions and worries. They tend to call the police rather quickly to report the inconvenience.
If the permits are ok, the police will leave without writing a fine or pressing charges. Often already at the entrance to the street because the permit is also hung there. Then they won't bother to go up to the apartment.
I always visit all neighbours in the building prior to a renovation. I will tell them what we are going to do, what the plans are and how long it will take. I also offer them to view the apartment if my costumer gives me that permission.
You often see that the distrust disappears, and they are positive about their new neighbour. This can prevent many problems and provide a good basis for the future relationship.
---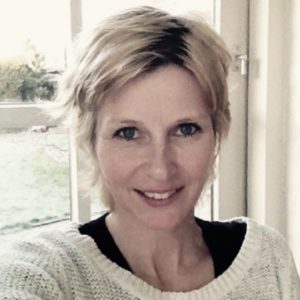 If you have come until here, then you probably found it an interesting article. Perhaps more questions have arisen during your reading. Do not hesitate to ask them.
So, do you have any questions? Or would you like to meet me to see what I can do for you?
Please contact me!