Magnificent 110m2 luxury apartment in the Eixample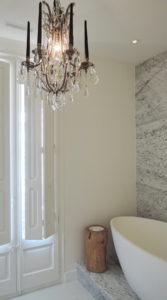 How you start the complete renovation of an old apartment, in a town about two hours flight from home. To many people it seems mission impossible. And therefore, they prefer to buy an apartment that is already relatively well, so there is little renovations to do. The result is that people have a second stay that is not furnished all the way to their taste, because, to avoid stress they make compromises.
However, when you work with Barbara, stress is completely unnecessary. We have worked with her from the beginning of the whole proces. An apartment who had a lot of potential, with beautiful old elements (such as the original tiles floor) but the rest was in a very bad state, and therefore relatively affordable, we have completely rebuilt and refurbished with all modern amenities, built in AC, a state of the art kitchen, and two beautiful bathrooms, one almost entirely in Italian marble.
Barbara has managed to draw out exactly, provided a good contractor, who did the job exactly what we had in mind. She has monitored the renovation closely, and on the spot always made the right decisions to achieve a top result. The whole process was successfully completed, from first contact to completion in less than half a year. Ourself we flew every few weeks briefly back and forth to see the progress of the work, but in between we were constantly updates with photos and videos. Also regarding the monitoring of costs Barbara always communicate clearly and briefly on the ball.
In short: no stress, if you really want to do 'all the way renovation' in Barcelona, you ​​want to be sure you exactly get the desired result you wished for, and in a pleasant manner and within financially feasible agreements, then you really should not go searching any further, Contract Barbara.
Sven and Michael, Belgium
---
Stylish renovated property, Barcelona center
I found it very difficult that I was only able to be sporadically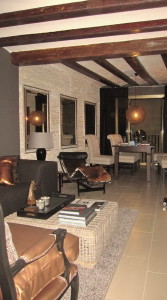 present in Spain at the renovation, but the trust I had in Barbara really got me through and the tight schedule meant that I only had to travel to Barcelona a few times.
I'm quite particular when it comes to details and was worried that the result wouldn't live up to my vision. In any property renovation it's difficult to look into the mind of the client. Barbara was able to deliver the right results!
Barbara dispelled all uncertainties and doubts and that gives you a reassuring feeling when you're organising things from a distance.
As well as the language barrier, a renovation in Spain can be challenging because of the different climate. Certain decisions require careful consideration: Should I install air conditioning, a wooden floor or tiles? But the choices I made in consultation with Barbara have resulted in the right decisions. It has become a good, solid home that I enjoy intensely!
Barbara talked me through it and thanks to good communication the right decisions were made. The translations and her endless loyalty were invaluable during the entire process! Communicating via Skype was perfect.
I can't tell you much about what went wrong, because everything turned out perfectly and things that did go wrong were corrected!
Maik de Boer
---
Beautifully designed apartment 'vintage style' in El Borne
Barbara organised the renovation of an old a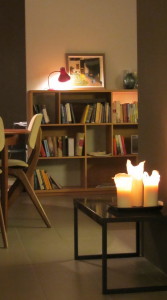 partment for us. It involved removing all the internal walls, moving the kitchen, renewing the floor. All quite exciting. You just have to trust that it will all turn out well in a different country, where you don't speak the language and aren't familiar with the culture. So it's great that Barbara starts by introducing you to the people that will be carrying out the work and talks you through every stage of the process. It gives you hope and trust.
It's particularly nice that Barbara can empathise with the wishes of foreign clients, while at the same time also able to deal with the Catalan contractors in their own language. She really stands her ground.
Barbara also regularly provides feedback during the renovation, about the progress of the project and she sends photos. This opens the door to discussion and makes adjustments possible, so you don't have to decide everything completely in advance. If anything does not go to plan, Barbara clearly explains what is happening and what the options are.
In our house, it turned out that the beams under the double ceilings had been partly affected by woodworm. Barbara achieved a good solution with the VVE, it did not delay the renovation and the costs were reimbursed by the VVE.
Barbara has a clear tastes and opinions and speaks her mind, but she is also a good listener and ultimately completes everything according to the client's wishes.
Thom and Jan Peter from Amsterdam
---
Fantastically renovated apartment 'open concept' in the Barceloneta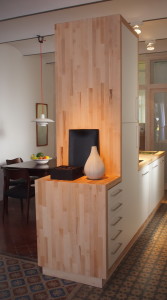 In Spain there are other construction methods, different people. It's clear that the language is a barrier to understanding each other and to achieving what you want. A gook 'interpreter' like Barbara is indispensible.
Barbara translated a great deal for us during our renovation. She also introduced us to the builder and managed the construction work. She offered support in the design process, familiarised us with the materials and shops in Barcelona, consulted with the neighbours before and during the construction.
Barbara was indispensible during our renovation: she knows the situation in Barcelona, the conventions and the contractors. She also knows a lot about legislation, materials and shops, etc.
We are extremely satisfied with Barbara, everything went really well. We now have a beautiful apartment, completed in a very short space of time. She has control over the people with whom she works and really stands her ground.
Albert and Willie from Amsterdam